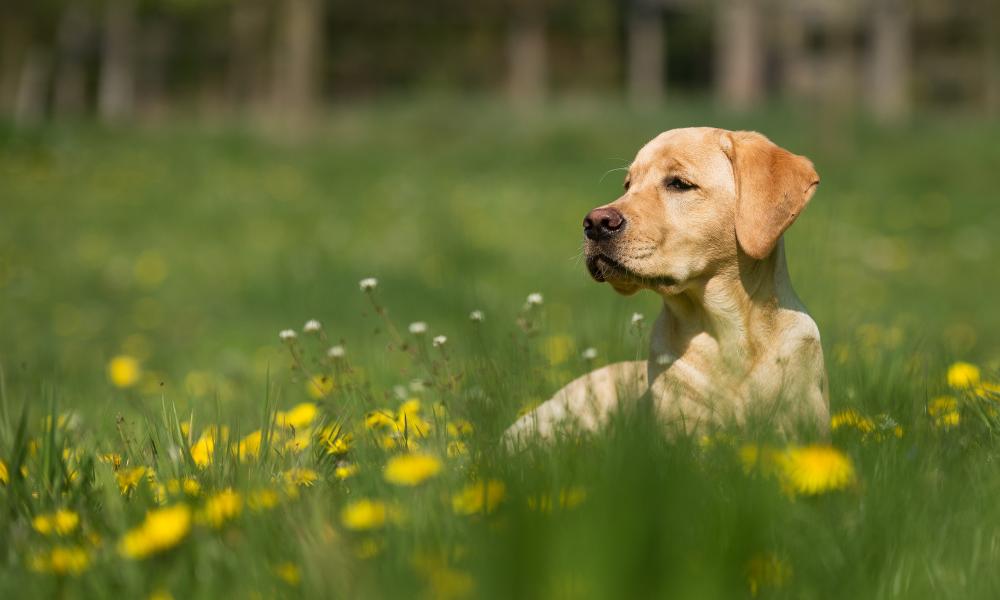 Animal models are frequently used as a preclinical step to studying cancers such as B-cell lymphomas. Although mouse models are often used, dog or "canine" models for B-cell lymphoma are important because they naturally have some genetic similarities to human B-cell lymphomas. In their most recent study, the Dr. Ryan Morin Lab highlights the different genomic features common in canine and human B-cell lymphomas.
---
B-cell lymphoma in humans
There are over 60 different types of lymphoma—a cancer of the immune system. These different lymphoma types can be grouped into multiple subtypes including lymphoma in children/youth, Hodgkin lymphoma, and non-Hodgkin lymphoma. Non-Hodgkin lymphoma includes several kinds of B-cell lymphomas—a cancer that specifically originates from B cells—including diffuse large B-cell lymphoma (DLBCL) and Burkitt lymphoma, to name a few.
To date, new subtypes of human DLBCL—with distinct clinical features and response to therapy—are being identified thanks to genomic characterization.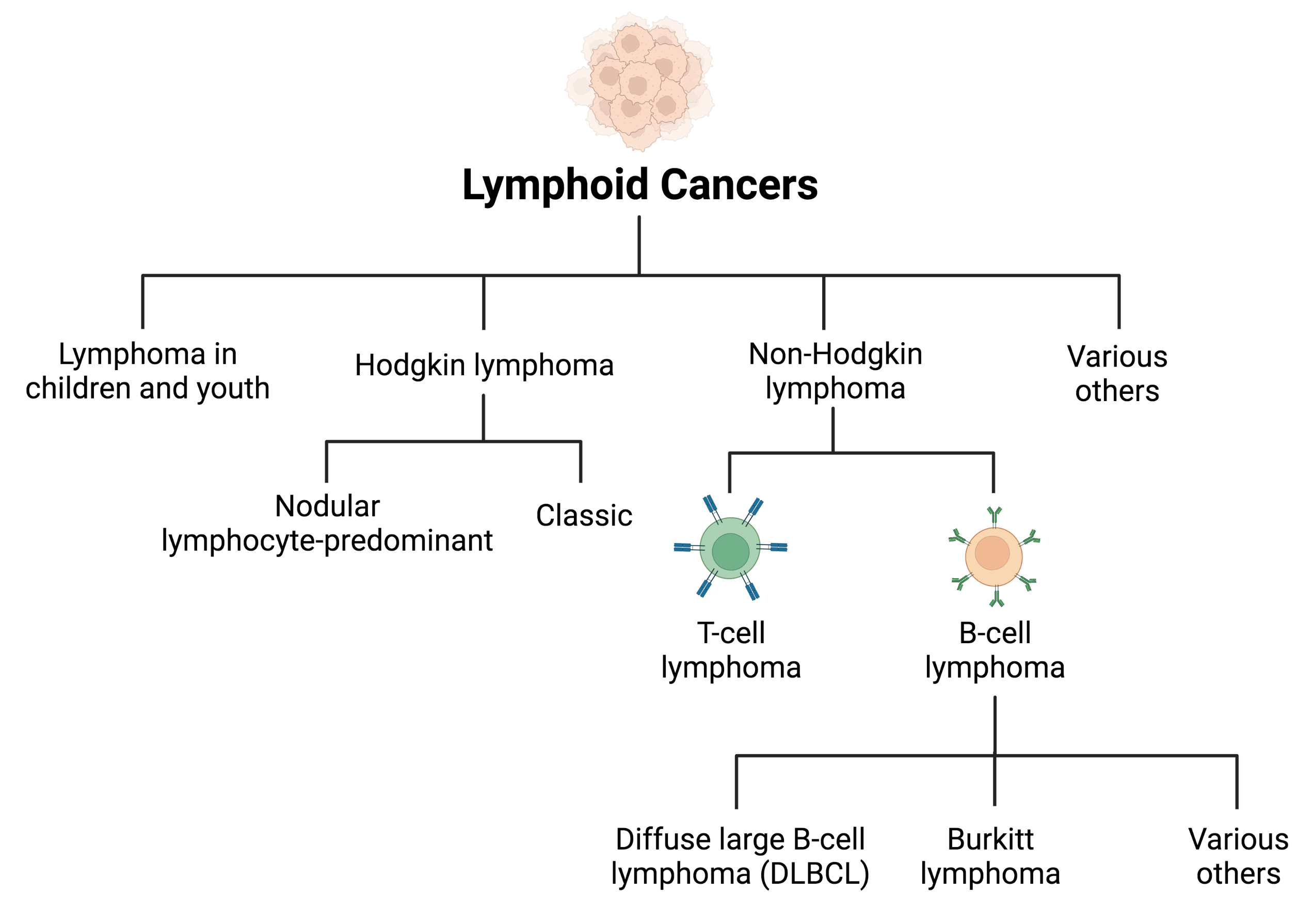 Studying human diseases using animal models
In order to properly assess and develop therapies for human cancers, animal models—typically mouse models—are an important preclinical tool to study human diseases. Studying dogs or "canine" B-cell lymphoma (cBCL) can be a beneficial, alternative animal model to mice.
cBCL shows clinical and histological similarity to some human mature B-cell cancers. Compared to other animal models, dog DNA—particularly their cancer genes—show greater sequence similarity to humans, and their telomere-lengthening enzyme, "telomerase", is inactive in adult dog tissues—the same situation in humans.
Reflecting these similarities, many veterinary treatments for cBCL are the same ones used for human B-cell lymphomas. In addition, the most common form of cBCL resembles human DLBCL.
Assessing the genomic profile of cBCL
Researchers from the GSC's Dr. Ryan Morin's Lab sought to assess the genomic profiles of cBCL and compare the results to human DLBCL. By sequencing the DNA and RNA of cBCL tumour samples (acquired from the Canine Comparative Oncology Genomic Consortium), the researchers uncovered specific shared and distinct genomic features between canine and human B-cell lymphomas. Their research was published in the journal Blood Advances.
Though cBCL can be a valuable animal model to study human mature B-cell lymphomas, Dr. Ryan Morin's lab generally found that there were notable gene mutation differences between canine and human B-cell lymphomas, some of which raise the question on whether canine models are suitable for modelling DCBCL. For example, although one gene, FBXW7, is frequently mutated in several human cancers, it was not observed in the malignancies under study.
The work conducted here highlights important differences in the genetic mutations present in canine and human B-cell lymphomas. As a result of these differences, the researchers suggest that greater genomic characterization of canine lymphomas is needed to determine what situations warrant their use as a preclinical animal model for human disease.
The relevance of canine animal models may depend on the type of cancer under study, the therapy being considered, and the level of similarity between humans and dogs. Indeed, the findings published here may lead to decreased use of canine models for clinical studies on therapies for DLBCL.
Looking to the future of canines as animal models, one of the two lead authors and post-doctoral fellow from Dr. Ryan Morin's lab, Dr. Krysta Coyle says that "this work illustrates how differences in model organisms may affect our ability to easily translate findings. It is essential to continue to characterize disease models as our understanding of human diseases continues to grow". Dr. Morin quipped "the dogged efforts of Dr. Coyle and the other authors helped lay down a foundation of knowledge that begs for further study".
---
This study was supported financially by an NSERC Discovery Grant, a Genome Canada Contract, the Canadian Institute of Health Research (CIHR), and start-up funds provided by the BC Cancer Foundation.
The researchers would also like to thank the Canine Comparative Oncology Genomics Consortium (CCOCG) for providing the canine tissue samples.
Learn more: 
Learn more about Dr. Ryan Morin and his projects at the GSC.
Learn more about the ongoing research by the Ryan Morin Lab at Simon Fraser University.
Coyle KM†, Hillman T†, Cheung M, Grande B, Bushell KR, Arthur SE, Alcaide M, Thomas N, Dreval K, Wong S, Campbell K, Morin RD. Shared and distinct genetic features in human and canine B-cell lymphomas. Blood Adv. 2022 Mar 31:bloodadvances.2021006429. doi: 10.1182/bloodadvances.2021006429. Epub ahead of print. PMID: 35359007.
*bold font indicates members of the GSC.
† indicates authors that contributed equally to this work.