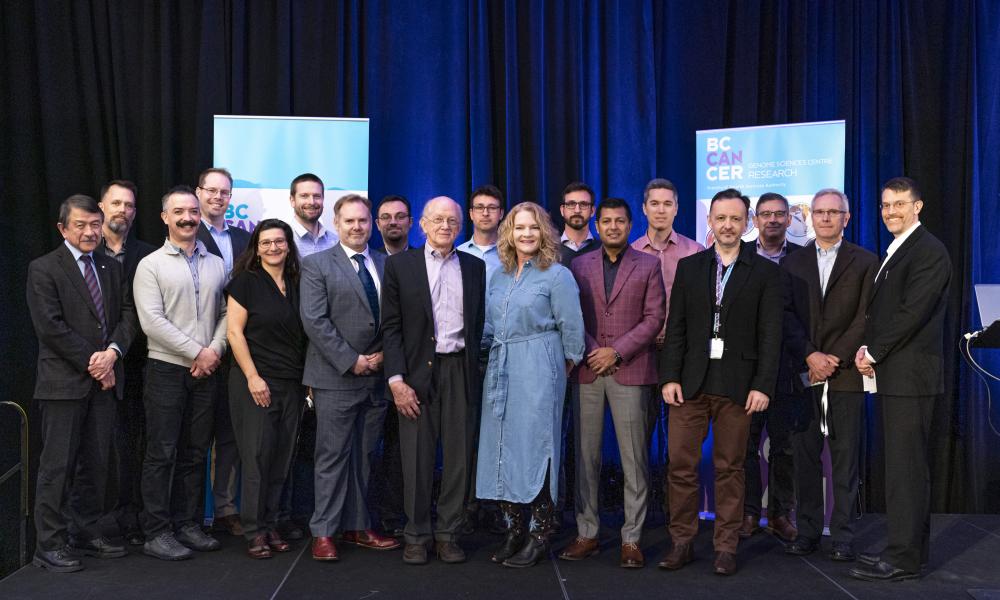 Twenty years ago Drs. Don Carlow, Victor Ling and Simon Sutcliffe, along with leaders from BC Cancer and Nobel Laureate Dr. Michael Smith, worked together to create the world's first genome centre embedded within a cancer clinic. Two decades of advancing the field of genomics, contributing to knowledge of the molecular biology of cancer, health, life and disease and improving the lives of patients worldwide is cause for celebration. 
What better way to celebrate than to bring together GSC researchers, collaborators, past trainees, their trainees and other luminaries in the field who have worked with the GSC, helping it become what it is today. In November, GSC scientists and staff were joined by alumni, collaborators, partners, family, friends and the public to celebrate our 20th anniversary at two memorable events. 
---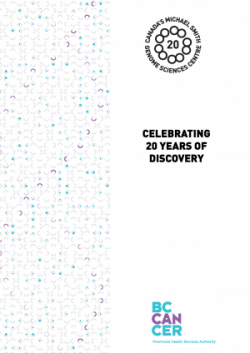 Celebrating 20 years of discovery, summarizes two decades of groundbreaking research and innovation at the GSC.
Learn about our past accomplishments, milestones and current areas of research. Read about our clinical programs that are changing the lives of cancer patients here in BC and around the world. Meet our team of Principal Investigators who are applying cutting-edge genomics technologies to study problems relevant to life, health and disease, working together to bring genomics to life. 
---
On November 15, over 500 people joined us in a remarkable celebration at our Echelon technology platform. Guests learned about genomics and bioinformatics throughout the day and all three floors were open to guests during an evening reception that included tours of our technology platforms, live music and science-inspired cocktails.
On November 21, the first day of the 2019 BC Cancer Summit, we held a scientific symposium, featuring 16 speakers—researchers, partners, former trainees and leaders in genomics—highlighting the technology advances, scientific investigations and groundbreaking discoveries that have helped advance genome science. The event brought together current GSC scientists and staff, former colleagues, alumni, collaborators and friends, all sharing a passion for employing genomics to improve human lives. 
Much has happened in the last twenty years and we are proud that the GSC has had a constant presence at the forefront of genomics and bioinformatics research. We can't wait to see what the next twenty years will bring.  
---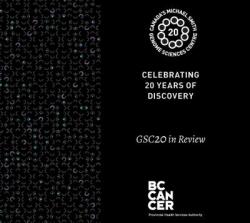 GSC20 in Review, commemorates our 20th anniversary with memorabilia, summaries of symposium presentations, photos, videos and more.